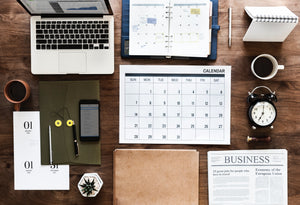 Full-time doctoral student, full-time entrepreneur, part-time tutor, part-time night nanny, non-profit event planner - can you say busy! That was my life circa 2017. I was stressed, overwhelmed, anxiety was through the roof and I needed a change. I created a simple system that enabled me to get ALL my ish done, and get it done right!
This is more than an eBook, this is an everyday guide to help even the busiest of the busy tackle their to-do list. I am sharing my secrets to effectively prioritizing - how to properly define your goals, break down your goals, as well as how to create a plan of action. Through my "Magic of 3" which I share in this guide, you will be better prepared to manage your stress, time, and to-do list.
If you juggle several things at once or ever feel overwhelmed with everything you have on your plate, this guide is for you! It includes real life tips that you can apply to your daily schedule and utilize to effectively prioritize.