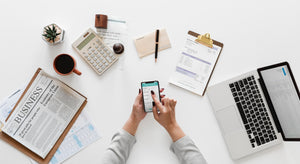 Who's ready to double their profits?!
You see the reviews – the 5x income, the 5-figure months, 7x clientele, the 6-figure contracts – well it is time for you to learn the strategies I teach my clients to help them reach their business goals.
This masterclass features 5 modules that will walk you through the 3 C's to consistent clientele. You will learn how to find the right audience for your business, how to define your business goals, and how to break down your goals into actionable steps.
How to Double Your Profits in 90 Days will equip you with the skills to effectively market to your target audience, grow and cash in on your email list, as well as how to secure a BIG bag simply from an email pitch. Not to mention you'll get 3 bonus tips that are sure to help you triple your conversion rate!
This is for you if you are searching for ways to experience consistent clientele.
This is for you if you want to learn how to attract your ideal client.
This is for you if you want to know how to capture leads that are actually going to hit the buy button.
This is for you if you are ready to put in real work and finally witness real results in your business.
Ready for your business income to DOUBLE!!!
It is time to learn proven, profitable marketing strategies that are guaranteed to help you experience increase in your business.