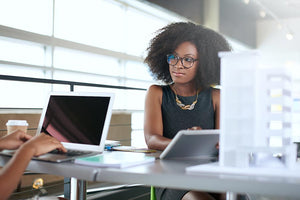 Did you know I secured a multi-million dollar corporation just from a cold email marketing campaign? Guess what else . . . it didn't just work for me, it has worked for my clients too. Learn the secrets to running a successful email marketing campaign and dive into conducting an expert-level market analysis from an industry leading business analyst, global consulting firm owner, and serial entrepreneur.
Do you know your target audience? Do you know how to reach your target audience? If you answered yes to both of those questions, but are not experiencing consistent growth in your business the answer to one of those questions is no and I can tell you why and how to fix it!
This 2+ hour masterclass will cover:
Testing business viability
Identifying your target audience
Analyzing your industry
Learning how to take advantage of market trends
Conducting a competitive analysis
Pitching to million-dollar corporations
Mastering cold email marketing
& More!
Are you tired of not get seeing consistent growth in your sales? Are you ready to reach clients that can actually afford what you have to offer? Do you want to learn how to properly conduct a market analysis and run a cold email marketing campaign that can get you the sales you deserve? 
Learn the strategies you need to take your business to the Next Level!